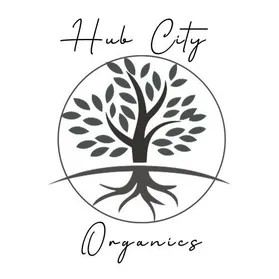 Hub City Organics
Jimmy Fitzpatrick, the owner of Hub City Organics is a Lubbock native with over 22 years in the Health industry. Jimmy has always dreamed of opening his own store. In October of 2020 God laid it on his and his wife, Shannon's heart to take a leap of faith, Hub City Organics was born! Jimmy has made it a priority to work with local physicians and health and wellness professionals to stay on top of functional research. His passion has been to greet customers will a smile, take an interest in others health and well being and support other like minded local business owners.
5206 82nd Street Suite #9, Lubbock, Texas | 806-701-1990
806 Speech & Feeding Therapy
At 806 Speech and Feeding Therapy, we help our patients facilitate the proper growth, development, and function necessary to improve speech, swallowing, sleep, and relapsed orthodontics. Our focus is cranial sacral therapy, myofascial release for dysphagia, myofunctional therapy, swallowing, speech, breathing, sign language, communication board, PECS, speech generating devices, and MyoMunchee distributor.
7212 Joliet Ave, Lubbock, Texas | 806-445-2899
Harmony Collective
Natalie Read is owner of Harmony Collective Nutrition & Fitness Boutique. She is a Holistic Nutrition Health Coach, Pilates Instructor, and currently in Fertility Awareness Training to help women learn and love their cycles.
She offers 8 week Holistic Nutrition Programs and Grocery Store Consults, as well as Low/High Intensity Pilates Classes and Breathwork/Meditation Classes. She focuses on empowering you to fuel your body with nutrient dense foods and honor it with proper movement.
2400 Glenna Goodacre Blvd, Suite 105B, Lubbock, Texas | 831-320-9429
Speech & Myofunctional Therapy
Daniela Quintero is a Speech Language Pathologist and Hilda Ortiz is a Myofunctional Therapist with a background in Dental Hygiene. They are the co-owners of Speech and Myofunctional Therapy of Lubbock.
At Speech and Myo Therapy they serve infants, pediatrics, and adults. They specialize in orofacial myofunctional therapy, pre and post tongue tie therapy, craniosacral therapy, myofascial release for swallowing disorders, augmentative and alternative communication, and autism spectrum disorders. Their goal is to bring awareness to sleep and airway health through collaborating with like minded professionals in order to reach optimal care for their patients.
8008 Slide Rd Ste 12-B , Lubbock, Texas | 806-317-5268
Mama Bear Fitness & Physical Therapy
Dr. Emily Brownlee, PT, DPT, CPPC is a pelvic health physical therapist and pre/postnatal fitness coach. It is her passion to help moms transform their bodies so they can feel like themselves again. She offers pelvic health physical therapy services which treat common dysfunctions like pain, incontinence, constipation, pelvic organ prolapse, and more.
She will also be introducing her new fitness programs: the Mama Bear Pregnancy Prep Plan, Mama Bear - Baby Steps, and Mama Bear Boot Camp in the fall of 2022! These programs use a unique combination of personalized workout programming, motherhood education, and community support to provide a life-changing experience to her clients!
Lubbock, Texas | 806-370-7229