Chiropractic Care to Reduce Pregnancy-Related Nausea
When a woman becomes pregnant, her body goes through several changes. Some of these changes bring discomfort, the most common one being nausea. Are you pregnant and experiencing nausea? At Global Health Chiropractic in Lubbock, TX, we will provide long-lasting solutions for relief from nausea through our safe chiropractic care. We are here to help you have a healthy pregnancy without having to battle nausea.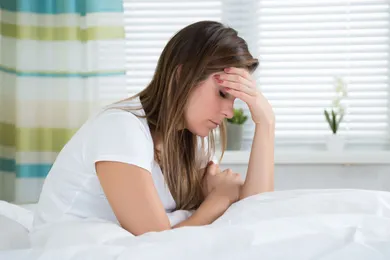 What Causes Nausea During Pregnancy
Nausea during pregnancy occurs due to the human chorionic gonadotropin (HCG) when the production starts after a woman becomes pregnant. During this period, a woman's sense of smell is usually on a very high level, and she might become affected by different smells more than others. A woman carrying more than one baby may experience severe nausea than one carrying a single baby. Nausea will mostly start during the sixth week of pregnancy or even later. It usually ends in the second semester, but in some women, especially those carrying multiple children, it might proceed to the third semester.
However, not every woman experiences nausea. Nausea is perceived as normal during pregnancy. You should still see a pediatric chiropractor when you cannot retain foods or drinks in your stomach to avoid becoming malnourished or dehydrated.
Chiropractic Care to Reduce Pregnancy-Related Nausea
Some women experience nausea or morning sickness, especially in the first few months of their pregnancy. While this may seem like a common experience, it can turn out to be dangerous since it can cause dehydration. Severe nausea can also cause malnourishment. Studies have shown that chiropractic care can greatly help in relieving nausea. Chiropractic care has other benefits as well, such as making your body feel relaxed and helping your nervous system work optimally. Our pediatric chiropractors will also guide you on what to do to have a smooth pregnancy.
Is It Safe to Get Chiropractic Care When Pregnant?
Chiropractic care is safe, even during pregnancy. Our prenatal chiropractors will not use any drugs or invasive procedures during the treatments. However, there are certain circumstances where chiropractic care may not be suitable. These include when a woman is suffering from conditions like:
Ectopic pregnancy
Placenta previa
Toxemia
Vaginal bleeding
Get Chiropractic Care to Reduce Pregnancy-Related Nausea
You don't have to live with nausea when pregnant; there is a solution. At Global Health Chiropractic in Lubbock, TX, we will provide customized chiropractic care to relieve your nausea. We know how nausea can interfere with your daily life, and it can also pose health problems, especially when it is severe. Our prenatal chiropractors are committed to making your pregnancy as stress-free as possible. Call us today at 806-722-3533 to schedule an appointment!